We rescue pure and mixed breed Australian Shepherd's, Australian Cattle Dogs, Border Collies, Kelpies, and McNab Shepherd's
1) Herding Dogs in Foster Care with NBCRP and with private parties
2) Herding Dogs Available in Public Shelters
3) Available Older and Disadvantaged Dogs and Cats in Public Shelters
We also post older and disadvantaged cats and other breeds of dogs from public shelters because
they have the least chance of finding a home
Won't you open your heart to one of these wonderful souls?

Help us to save more lives like little Pirata (Now Tiberius) who went from
Pirata in Rags
To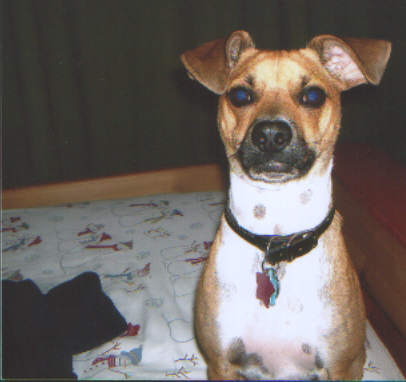 Tiberius in Riches
Click on either picture to see his story
Who Are We?
We are a group of people dedicated to rescuing dogs from crisis situations, some of which include euthanasia by animal shelters, neglect and other forms of abuse, or "free to a good home" ads, which result in dogs being bounced from one home to another, or being acquired by animal brokers ("bunchers") and sold to research laboratories where they are used for testing then discarded ("cruelty industries"). more...
Let's have some fun: Doggie Haiku Dog Letters to God Please, Help Me Place My Babies! The Family Dog
This site is currently being updated
by Lucinda Nickel-Fors
For technical issues contact: The Webmistress